Need to get in touch with us?
We're available most days, to answer your questions.
For reporting an illegal activity, a phone call is best
For questions about leases or for lease specific information not provided within the lease description or our FAQ pages, an email is best
For hunting reports, sharing photos, or other correspondence, email works best
Please be considerate of the time when calling. We work to be available 8am - 6pm daily. Email is available 24x7x365 and helps us keep an audit trail of our communications with you.
We're in the fields as much as possible, especially during hunting seasons. Some of our leases are in areas with limited coverage for cellular service. If you don't reach the person you're attempting to call, leave a message or send an email.
It's always a good idea to keep phone numbers for the Texas Game Warden in your phone while hunting. If you witness illegal activity, be sure to call them directly and report the activity immediately.
Report Texas Game Violations (800) 792-4263
Click Here for a list of Game Wardens by county where our leases are located
Click the email links below or copy/paste into your email
Contact For:
Corporate Day Dove Hunt
Season Duck Lease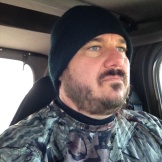 Patrick Hill
Cell: (817) 366-2757
ph@dfwhunt.com